D-Day's Wheels
Landing craft for Operation Overlord carried troops, tanks, guns, trucks, jeeps. and–bicycles and spare tires and wheels.Tanks, trucks, jeeps and other motorised vehicles were the main modes of transport shipped to Normandy, but bicycles were also essential.
They could maneuver on narrow country paths, and they did not need petrol  – a scarce commodity on D-Day itself and for many months afterward.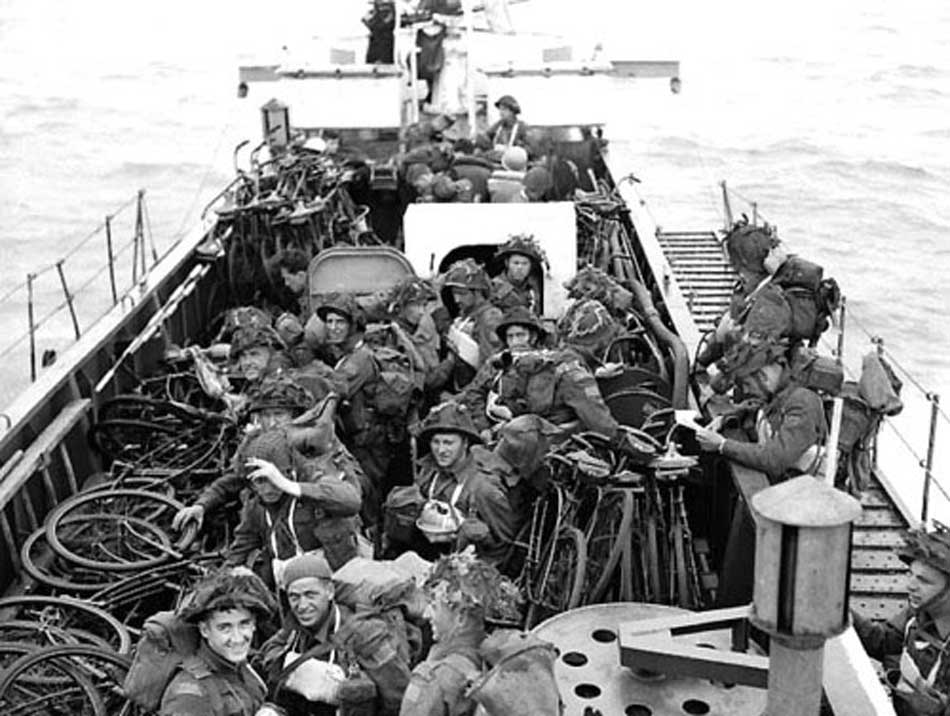 This photo shows two groups of upright bicycles and others on their sides. The photo is not entirely clear; spare tires may be among them.
Is this landing craft in Britain, or already in France? Judging from the numerous smiles, it is probably still in Britain. Few soldiers were smiling on arrival in France, after crossing the choppy nausea-inducing English Channel.
Landing Craft 125 and its cargo of soldiers and bicycles beached in Bernières.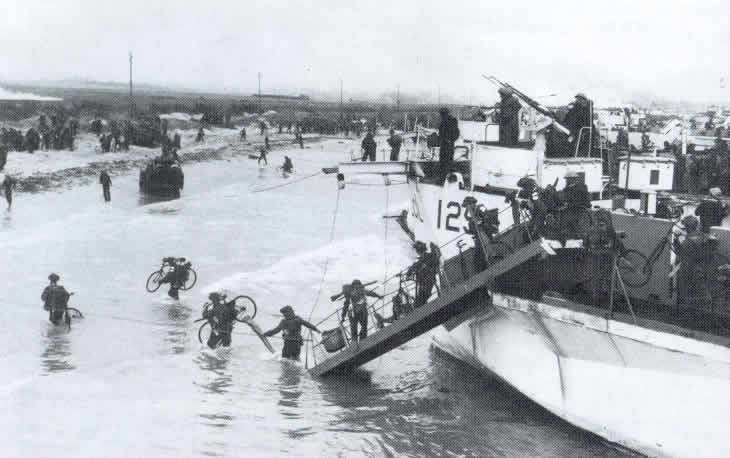 Another photo of bicycles arriving in Bernières features a building that is still standing.
On D-Day (6 June) ordinary bicycles and what appears to be a small motorised bicycle were unloaded at Juno Beach.
Bicycles were a challenge for men carrying heavy packs on their backs. Journalist Max Hastings quotes one soldier who noted that bicycles could rear up under the weight. "Typically, within hours of their arrival in Normandy, they were ordered to park their transport and never saw the bicycles again." Overlord, p.40.