Wartime Pillboxes, Peacetime Britain
Built to withstand the ravages of war, concrete pillboxes also defy time. Many are still standing.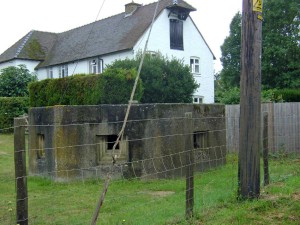 This pillbox in the sleepy village of Ickham near Canterbury probably would have seen plenty of action if the Nazis invaded Britain.
Today, it adjoins a private house converted from a granary (the large grain door and pulley have been preserved).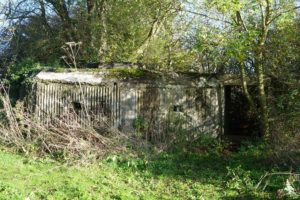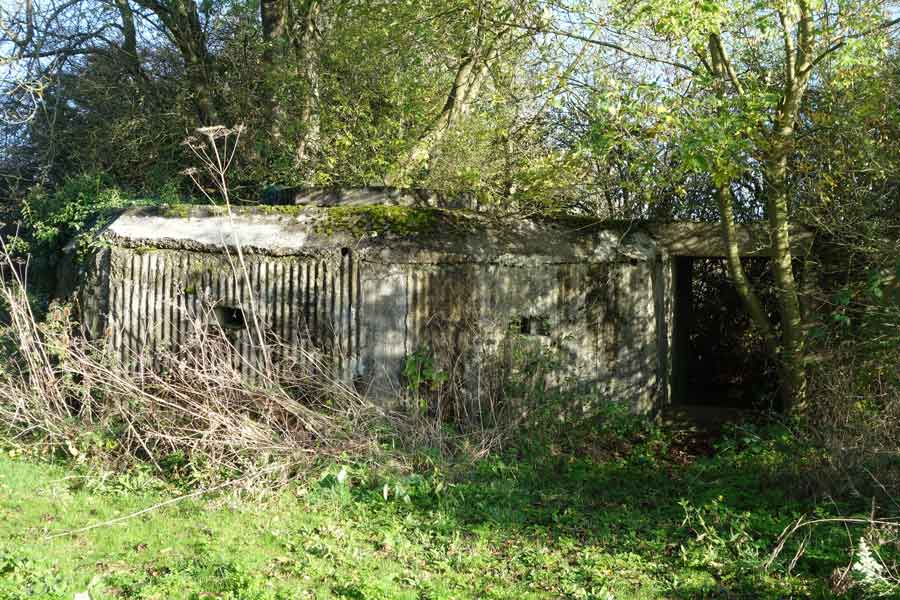 Also extant is a naturally camouflaged pillbox at Hampermill Lake in Hertfordshire, near northwest London.
The lake borders Merchant Taylor's school, and I wonder if this pillbox was used for training rather than actual defence. Larger photos of this pillbox and  Hampermill Lake are at the bottom of the page.
Several websites are dedicated to pillboxes and provide information for further reading:
http://www.pillbox-study-group.org.uk/